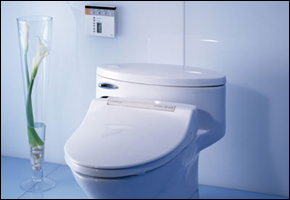 Toto's S300 bidet is one of their modern toilet seat bidets that offer a wealth of features as well as quality that only Toto can bring. It features an automatic deodorizer, a warm air dryer and even a remote control. Read more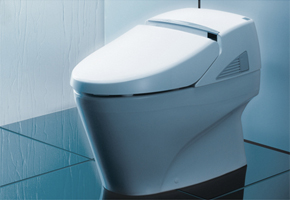 For those looking for the ultimate bidet-toilet combo, look no further.  The Toto Neorest 600 bidet is the most complete and advanced bidet solution in existence and has an MSRP of over $5,000.  By purchasing one online, you can cut quite a bit off of this cost, though it's still the most expensive bidet-toilet combo that we've ever seen for purchase in the U.S. Read more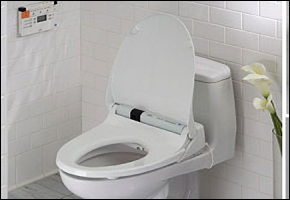 The S400 is Toto's top-of-the-line bidet (washlet). It has every option you could ever want in a bidet at a premium price. Toto is one of the most respected bidet and washlet manufacturers in the world and makes the highest quality bidets available. Read more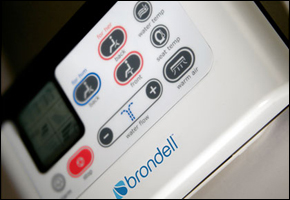 The Brondell Swash 800 is the most feature-packed (and expensive) toilet seat bidet from Brondell, one of the world's leaders in bidet technology. Similar to the Brondell Swash 700, the 800 adds an auto-sensing night light and a warm air dryer for further comfort. Read more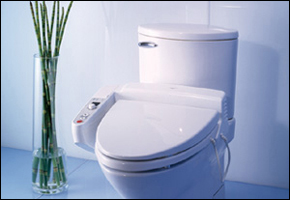 The Toto C100 Washlet Bidet is the most affordable toilet seat bidet offered by Toto. Founded in 1917, Toto is the world's leading plumbing manufacturer and is the number one brand of bidets in Japan. Read more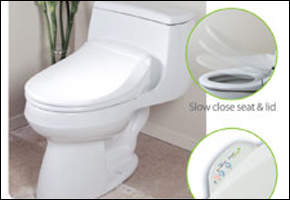 The Brondell Swash 250 is a great way to conserve on toilet paper. According to Brondell, using a Swash 250 bidet saves 75% on toilet paper and is a great way to cut costs and help save the planet at the same time. The Brondell Swash 250 bidet has the following features: Read more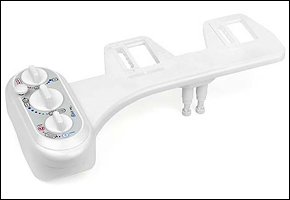 The Bio Bidet BB-250 doesn't require any electricity or a battery, making it a very eco-friendly toilet seat bidet. It has user-controls for temperature as well as water pressure. Dual nozzles give you the hygienic qualities that you need with a separate nozzle for feminine cleansing. Read more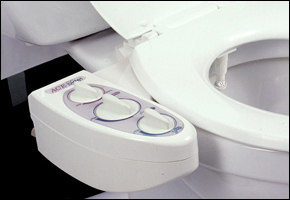 The Ace HS 3000 is a bidet that can be easily installed on any existing toilet. It includes all of the tools that you'll need along with a detailed manual to ensure that anyone can easily install this toilet seat bidet.
If you're looking for all of the hygienic benefits of more expensive bidets without the cost, the Ace HS 3000 bidet might be the perfect solution. Read more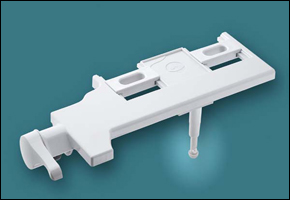 The Sanicare 900 bidet is one of the most affordable ways to try out a toilet seat bidet. It's made by Sanicare, one of the largest bidet stores on the Internet and has the most basic features of a bidet at a price that can't be beat. Read more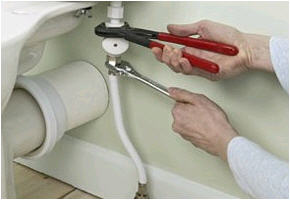 Just like most plumbing fixtures in your house, you can fix up majority of small problems on your own.  As such, you should keep a basic set of tools put away, in the event that you encounter a few problems like leaks and low water pressure.
What equipment should you keep on your bidet repair tool box?
Plumber's Wrench (for tightening and loosening joints, pipes and hoses)
Pliers
Screwdriver (in case you need to remove and return the toilet seat)
Plumber's tape (good for taping leaks in the hose too)
In case there's a problem that you can't figure out on first glance, try disassembling your bidet and putting it back again.  Since most toilet seat bidets are intended for DIY installation, they shouldn't be too difficult to put together.  As with all other plumbing work, of course, make sure to turn off your power supply before doing anything.  The last thing you want is to aggravate the problem with a flooded toilet.
Electronics
Most manuals that come with electronic bidets also include basic repair and upkeep instructions for non-plumbing components, so make sure to give it a read in case you encounter problems you're having a hard time troubleshooting.  For the most part, though, the electronic components of premium bidets are built to last and are covered by the warranty, so problems shouldn't occur all that often.