Sanicare 900 Bidet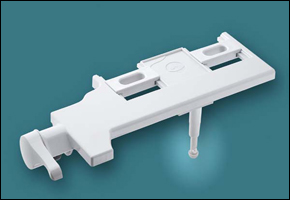 The Sanicare 900 bidet is one of the most affordable ways to try out a toilet seat bidet. It's made by Sanicare, one of the largest bidet stores on the Internet and has the most basic features of a bidet at a price that can't be beat.
The Sanicare 900 bidet has the following features:
A strong yet soft bidet nozzle spray
Sliding bidet nozzle which is self-cleaning
High-quality brass fittings
Movable bidet nozzle
A powerful spray with enema effect
Everything you need for easy installation is included
If you're looking for a way to enter the world of bidets without spending a fortune, the Sanicare 900 can't be beat. Available exclusively from Sanicare.