Bio Bidet BB-250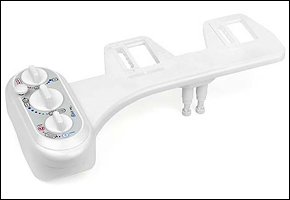 The Bio Bidet BB-250 doesn't require any electricity or a battery, making it a very eco-friendly toilet seat bidet. It has user-controls for temperature as well as water pressure. Dual nozzles give you the hygienic qualities that you need with a separate nozzle for feminine cleansing.
The Bio Bidet BB-250 bidet has the following features:
Warm water can be controlled by the bidet user
Temperature controls
Choice between two nozzles (1 for feminine cleansing, 1 for normal operation)
Dual nozzles help ensure that your bidet is as hygienic as possible
Pressure is fully adjustable
Self-cleaning, dual bidet nozzles
Doesn't require electricity or a battery
Those looking to reduce their impact on the environment will appreciate this easy-to-install toilet seat bidet. It fits over almost all 2-piece toilets and most 1-piece toilets as well. This bidet comes in round or elongated to fit your needs.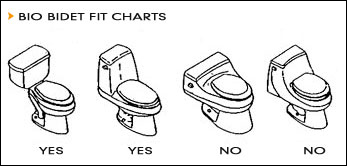 Bio Bidet BB-250 MSRP: $279