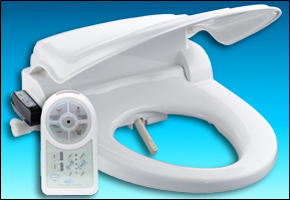 The top-of-the-line bidet from Bio Bidet.  The BB-1000 has all of the features of bidets costing thousands of dollars at a fraction of the price.  Whether you're looking for a heated air dry, a deodorizer or a wireless remote control, this luxurious bidet from Bio Bidet has what you're looking.  Read more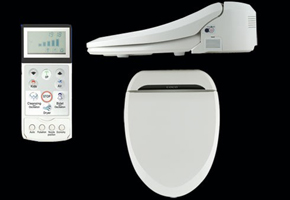 The Coco Bidet 6035R is one of the most sophisticated bidets on the market. It has all of the features of the highest quality Japanese bidets at a price that's far less. Read more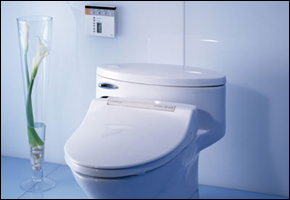 Toto's S300 bidet is one of their modern toilet seat bidets that offer a wealth of features as well as quality that only Toto can bring. It features an automatic deodorizer, a warm air dryer and even a remote control. Read more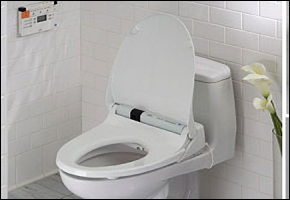 The S400 is Toto's top-of-the-line bidet (washlet). It has every option you could ever want in a bidet at a premium price. Toto is one of the most respected bidet and washlet manufacturers in the world and makes the highest quality bidets available. Read more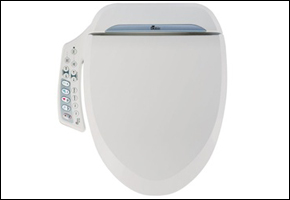 The Bio Bidet BB-600 continues the long line of quality, affordable bidets from Bio Bidet. The BB-600 features both front and back cleaning and is constructed of anti-microbial materials. Read more
The Prestige BB-800 continues Bio Bidet's tradition of excellent bidets at prices that can't be beat. The BB-800 possesses almost all of the same functions of Bio Bidet's top-of-the-line Premium BB-1000. Read more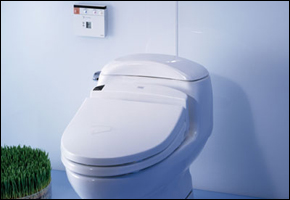 The Toto E200 is one of Toto's luxury bidets that offer a plethora of features while providing you with the proven durability and quality of the Toto brand. Read more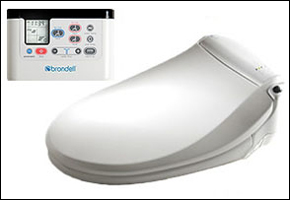 The Brondell Swash 700 is the top of the line toilet seat bidet from Brondell. It features a heated seat and programmable power-saving features to ensure your comfort and save you money at the same time. Read more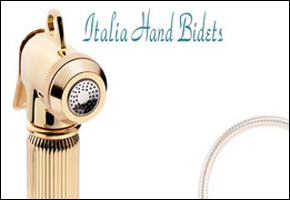 Imported from Italy, the Italia Hand Bidet is a great way to enjoy the benefits of a bidet without electricity and without spending hundreds of dollars (or more!). These Italia Hand Bidets are offered in a wide variety of styles and colors, giving you the ability to find a match for whatever look your bathroom has. Read more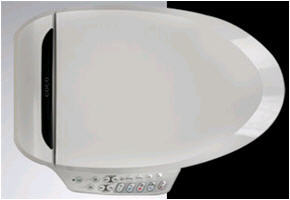 If you haven't bought a bidet before, it's understandable to find yourself a little unsure about your purchase.  Toilet seat bidets, after all, are still in the process of gaining popular use in the US and many still aren't familiar with how they work.
First things first, though.  If you're buying a toilet seat bidet, you have to take note of two important things: your existing toilet and your budget.  Since it will be an add-on accessory to your bathroom fixture, you will have to make sure any bidet you buy will fit snugly as a replacement for your toilet seat.  Four variations of toilets (either one-piece or two-piece elongated and one-piece or two-piece round) are usually found in homes and you'll have to arm yourself with that information before shopping for your bidet.
As for establishing a price, there's a wide range of options in toilet seat bidets.  The cheapest and simplest units can run as low as $40, while complete sets with a barrage of features installed can retail for as high as the low four-figures.
While cheap bidets are available, we highly recommend investing in a moderately priced unit ($250 to $500) from trusted brands like Toto, Coco Bidet, Bio Bidet, and Brondell.  You can expect bidets to be widely used inside the home (especially if you're planning to eliminate toilet paper in its presence), so a moderate investment should be a smart choice in exchange for a higher quality of build.
As for features, expect your costs to add up with each extra function your bidet facilitates.  If you have the budget for the extra expense, they should be worth every penny, though.  Some features I personally consider necessities for new bidet owners include:
adjustable water pressure (helps cleansing a lot)
adjustable water temperature (for hard-to-remove dirt)
warm air dryer (for drying your wet bum)
Other features that are not real necessities but you may find of value include:
heated seats
remote controls
seat sensors
hydraulic lids
built-in deodorizer
Hopefully, that's enough to get you started on your road to buying your first toilet seat bidet.