Brondell 800 Swash Bidet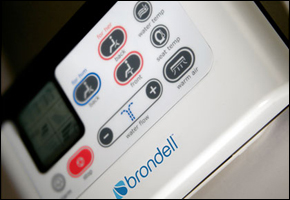 The Brondell Swash 800 is the most feature-packed (and expensive) toilet seat bidet from Brondell, one of the world's leaders in bidet technology. Similar to the Brondell Swash 700, the 800 adds an auto-sensing night light and a warm air dryer for further comfort.
The Brondell Swash 800 has the following features:
Feminine and posterior warm-water bidet nozzles
Space-saving, comfortable design
Adjustable water temperature
Adjustable seat temperature
Adjustable water pressure controls
Contoured, stylish and headed seat
Strong lid
Wireless remote control which you can mount wherever is most convenient
Warm air dryer
Quick release seat for easy cleaning
Hydraulic seat and lid
Anti-bacterial seat
Programmable Power Saving mode
3 year limited warranty
The following chart shows the differences between all of Brondell's bidet offerings. If you're looking for the Cadillac of Brondell bidets, this is it.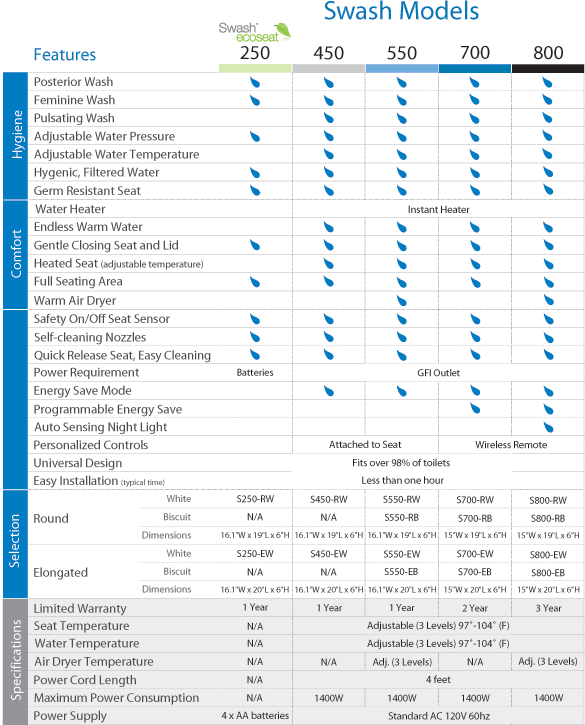 Brondell Swash 800 MSRP: $1,150.00