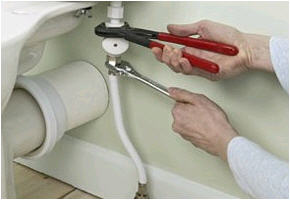 Just like most plumbing fixtures in your house, you can fix up majority of small problems on your own.  As such, you should keep a basic set of tools put away, in the event that you encounter a few problems like leaks and low water pressure.
What equipment should you keep on your bidet repair tool box?
Plumber's Wrench (for tightening and loosening joints, pipes and hoses)
Pliers
Screwdriver (in case you need to remove and return the toilet seat)
Plumber's tape (good for taping leaks in the hose too)
In case there's a problem that you can't figure out on first glance, try disassembling your bidet and putting it back again.  Since most toilet seat bidets are intended for DIY installation, they shouldn't be too difficult to put together.  As with all other plumbing work, of course, make sure to turn off your power supply before doing anything.  The last thing you want is to aggravate the problem with a flooded toilet.
Electronics
Most manuals that come with electronic bidets also include basic repair and upkeep instructions for non-plumbing components, so make sure to give it a read in case you encounter problems you're having a hard time troubleshooting.  For the most part, though, the electronic components of premium bidets are built to last and are covered by the warranty, so problems shouldn't occur all that often.