Ace HS 3000 Bidet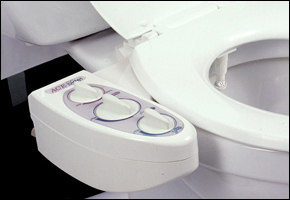 The Ace HS 3000 is a bidet that can be easily installed on any existing toilet. It includes all of the tools that you'll need along with a detailed manual to ensure that anyone can easily install this toilet seat bidet.
If you're looking for all of the hygienic benefits of more expensive bidets without the cost, the Ace HS 3000 bidet might be the perfect solution.
Functions:
Strong water spray that is both gentle and effective
Self-cleaning bidet nozzle
High quality brass fittings
Movable bidet nozzle for optimal placement
Powerful bidet spray with enema effect
Hot and cold water without electrical connection
Bidet nozzle is only exposed during operation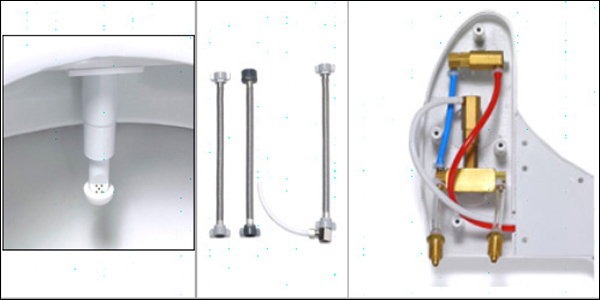 Since you don't need an electric connection to use this bidet, you'll want to make sure that you can reach a hot water pipe in order to take advantage of its warm water feature.
Ace HS 3000 MSRP: $279