Toto Neorest 600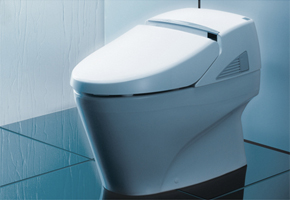 For those looking for the ultimate bidet-toilet combo, look no further.  The Toto Neorest 600 bidet is the most complete and advanced bidet solution in existence and has an MSRP of over $5,000.  By purchasing one online, you can cut quite a bit off of this cost, though it's still the most expensive bidet-toilet combo that we've ever seen for purchase in the U.S.
Combining modern style with the classic luxury of a traditional washlet, the Toto Neorest 600 is the top-of-the-line toilet bidet combo available today.  The Toto Neorest 600 has all of the features of their washlets, combined with a technologically advanced toilet that doesn't have a tank, creating a space-saving and attractive addition to your bathroom.  The Toto Neorest 600 has the following features:
Automatically opening and closing lids
Three adjustable cleaning modes
Automatic flush for hands-free bidet use
1.2 gallon per flush, tankless water-saving feature
Fully adjustable warm air dryer
Built in air purifier and deodorizer
Pulsating and oscillating comfort wash
Both front and rear cleansing
Self-cleansing bidet nozzle
Stylish and sleek remote control
Heated seat with adjustable temperature
Precision bidet spray which is fully adjustable
Energy-saving features
Manual override features
Adjustable water temperatures
Rimless design to ensure an easy cleaning procedure
SanaGloss® Glaze keeps your toilet cleaner for longer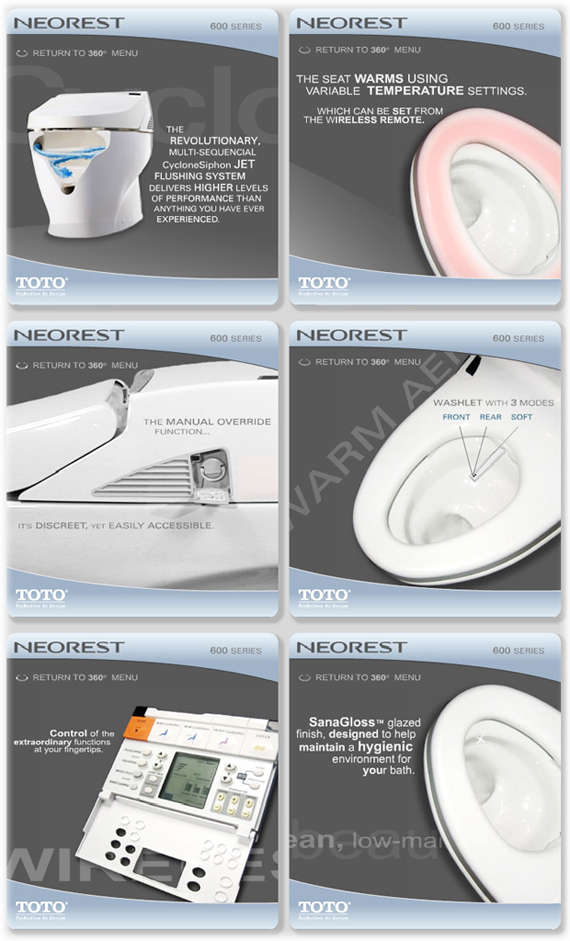 As you can see, the Toto Neorest 600 offers all of the advanced options of their most expensive washlet/bidet seats, combined with a tankless toilet for the ultimate in space-saving bidet enjoyment.