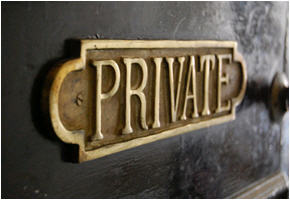 For the men who appreciate the comforts of a quiet bathroom, there's few things better than a private one.  Sitting in your comfy toilet seat, you can pull out your latest issue of Car and Driver and spend as much time perusing its pages, with no one knocking at the door rushing to get you out.
Of course, if you're really bent on enjoying your private escape, how about installing a premium bidet to really amp up the luxury?  Imagine the experience: heated seats, warm water, remote-controlled seat covers, warm air and all sorts of amenities that you can choose from the higher you go up the price range.
My personal bathroom getaway consists of 45 minutes every morning in the seat of our private toilet, with its own lock and key.   Our Japanese bidet packs adjustable seat temperatures, so I crank it up high and turn on the massaging feature (yes, our bidet seat vibrates) before plopping my ass down.  I pull out a copy of either a sailing or an outdoor magazine, fire up a cigar and consume them till I'm primed and ready for another busy day ahead.
The wife thinks I'm insane.  I argue that insanity is having to live in your own home without a luxurious retreat.  I have mine.  Do you have yours?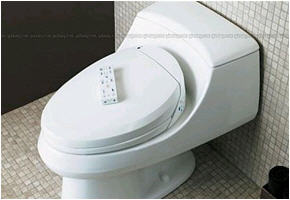 1. Follow proper installation instructions
When installing a toilet seat bidet on your own, make sure to follow instructions to the letter.  Not doing so can result in a few problems, including leaks on pipe joints (when they're not fitted correctly) and unsanitary placement (the nozzle should be situated such that water spraying on your rear doesn't return back to it – ewwww).
2. Start weak and let the pressure build
When you're using a bidet, it's best to not turn the water on at full pressure right when you start cleaning.  A sudden hard gush of water can feel like an unexpected shock, enough to throw you into a temporary state of mental agitation and, perhaps, and embarrassing scream.  Instead, it's always best to start soft, letting the water bathe your posterior gently before turning it up to facilitate a more through dirt removal.
3. If you're in hot weather, use the cold water
Warm water on a bidet doesn't clean better than cold water.  For the most part, warm water is intended to make the bidet more comfortable, the same way that a warm shower allows you to bathe without chilling.  Warm water, as you may expect, uses electricity and using it indiscriminately can prove a wasteful resource consumption over the long run.
4. Learn the dance
We've told you about the toilet bidet dance before.  Learn it, use it and live it.
5. Use it for it's intended purpose
The bidet is not a toy.  No matter how fascinating it may be (especially to first-time users), avoid playing with it.  Use it for cleaning your posterior and genital areas, and steer clear of most any creative ideas.  That will ensure your bidet lasts longer and stays free from damage from misuse.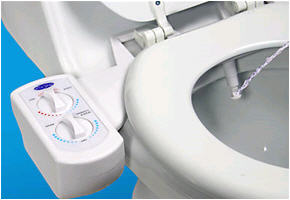 Most of us probably started our bidet experiences with a non-electronic regular unit that sprays water directly from the pipes.  It works just as ably when cleaning your posterior, although the sensation can be quite a shock when it first hits you during cold weather.
Spraying Dirt Out
Some people shun cold water bidets because it may not clean as well as warm water.  That couldn't be farther from the truth.  Bidets facilitate their washing by spraying the soil out of your skin, not because of the temperature.  Warm water does feel cleaner, although, there's really little difference in their actual results.
Water pressure is actually a more important factor when it comes to cleansing effectiveness.  As long as your bidet offers varying strengths of spraying, it should prove to clean your bum just as competently as more expensive counterparts.
Electronic Comforts
Electronic bidets can do more than spray hot aerated water, though, and that's where they take a huge leap over regular bidets when it comes to overall usefulness.  Using the toilet just becomes leagues more pleasant with heated seats, warm dryers and other amenities in tow.
Drying Issues
Many cold water bidet users have to pat down their posteriors after washing, which most folks often perform with toilet papers.  Those who wish to completely make do without the wasteful pulp product make use of a small cloth like a hand towel in its place.  A few have claimed not bothering to pat down but I think that would be a bit too cold for comfort.
Electronic bidet users are usually covered on that end with most units coming with a  dryer in tow.  One flick of a button and a steady stream of warm air starts blowing on your wet bottom to round out your cleaning.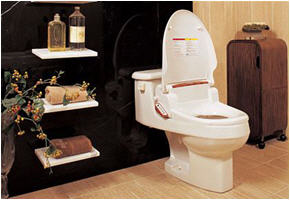 Deciding to get a bidet, ultimately, comes down to two choices.  Would you rather wipe or wash your bottom areas?
The Case For Wiping
Americans are notorious wipers.  They love the feel of toilet paper in their hands as they brush it across their posterior and genitals to clean whatever dirty items got left over after performing their regular body processes.
Wiping, to those who prefer it, probably feels like the best thing they can do to clean that bum.  Since you can vary the strength with which you rub over the area, you're supposed to be able to remove any dirt that you want.  It can get sticky down there, after all.  "How can washing clean all that off," they ask incredulously when someone suggests the idea of a bidet, "isn't that gross?"
A second benefit to wiping, which we seldom hear about, is that you can throw those tissues on the same bowl and not have to see the output of your bodily excretion.  When you get up to flush, you don't have to look at dirty chunks of soil, since all that toilet paper on the bowl is already covering it.
The Case For Washing
Washing posteriors has long been the cleansing method of choice for many Asians and Europeans.  To them, the idea is hardly gross.  In fact, isn't it more unseemly to wipe with the offensive and the occasional caked soil regularly left over?  Can you really remove the E-Coli bacteria from just wiping it off?
When you use a bidet, you never even have to bring your hands near your bottom area, allowing the vigorous spray of water to clean the whole thing out for you.  Since you can adjust the water pressure from soft (if you're just washing your genitals) to forceful (for tough-to-remove dirt) with a single touch of a button, you can clean your posterior out as thoroughly as you like.  There's no smell, no leftover and definitely no more bacteria.
Would you rather wash your hands or wipe it before you eat?  Think about it.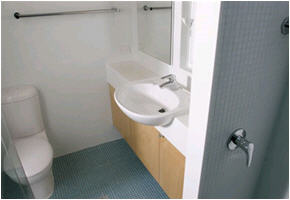 Renovating your bathroom?  It's a great time to change up your bathroom's looks, with all sorts of options in fixtures and decorations available today.  Even without a large space available, you can fix up your bathroom to foster as much luxury and comfort as you desire with the right choice in modern amenities.
When researching possible makeovers you can perform on your bathroom, you will likely come across the suggestion of installing a bidet.  Combining comfort, function and water conservation in a single fixture, every modern bathroom should come with one.
However, European style bidets, which require installing a separate washer basin, isn't the most practical for small bathrooms.  The space it takes up will have to eat into other areas of the washroom – potentially affecting the size of your shower area and sink.
Instead of foregoing the creature comforts and unique benefits of this fixture, though, you can opt for a toilet seat bidet.  Requiring no more space than you already have, you can simply install it in place of your current toilet seat, providing all the same benefits without taking up extra room.
If you have the funds for it, spring for a high-end toilet seat bidet, which comes with all the luxury and opulence you can desire from a bathroom amenity.  Think about it: heated seats, warm water spray, hot air dryer, seat sensors, remote controlled seat covers and all sorts of other brilliant functions.  Isn't that what every modern bathroom should offer?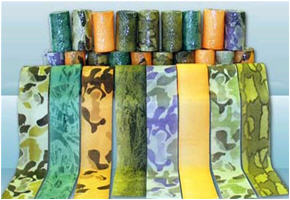 Extra-soft, quilted and scented – that's the push many manufacturers are now lending multi-ply their toilet papers. Is the American tush really that cherished that we need to chop down virgin wood just to pamper it silly?
That's the question green campaigners have been raising recently, as the market for luxury toilet paper makes an unprecedented growth. No longer content with wiping their soiled bottoms with just standard toilet fare, consumers are purchasing more of the conspicuously-manufactured specialty variety that critics claim does more damage to the environment than driving a gas-guzzling Hummer.
"For bath tissue, Americans in particular like the softness and strength that virgin fibres provides," said Dave Dixon, a spokesman for Kimberly-Clark, who spend upwards of $20 million in advertising quarterly to convince people of the merits of luxury toilet paper. Dixon noted that recycled toilet paper fiber has been in the market for years and people could buy them if they wanted to – but they aren't.
He isn't lying either. The New York Times, in fact, reported a 40% increase in luxury toilet paper sale in 2008. Despite the financial crunch, those numbers only look poised to even grow. Just how Americans, who are among the most vocal when it comes to promoting environmental awareness, can continue to live with the wasteful consumption of toilet paper without batting an eyelash is certainly an odd case.
What is the solution to all this? Greenpeace recently launched a list ranking toilet paper products in terms of their environmental impacts, in hopes of encouraging people to buy more of the less-wasteful kind. Many other eco-conscious people, though, have long found a better alternative: paper-free bidets, that wash your bottom clean instead of requiring you to wipe it down. Don't you think it's time you made a real change?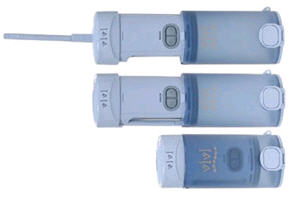 What do you do for hygiene down there when camping in the woods?  Do you pack rolls upon rolls of toilet paper?  Do you look for sticks and leaves that may do the job once you get to camp?
Today, more and more people are realizing the benefits of portable bidets when it comes to maintaining cleanliness while they're enjoying the great outdoors.  Whether you're hiking up a mountain trail or setting up a tent near a lake, bidets can facilitate a hygienic unsoiling even when you run out of toilet paper.
Will you really make space for several rolls of toilet paper to last you through the adventure?  In a situation where you want to pack as much survival supplies as you can, I'm pretty certain pulp tree wipers won't figure high on the agenda.  Without toilet paper, are you really going to opt for fallen leaves, without having any idea how your skin will respond to them?  Going that route, while commendably brave, is also utterly reckless and unnecessary.
A portable bidet, on the other hand, can fit into a small slot in your backpack.  If there's a water supply near your site, simply refill it and use liberally for a thorough and hassle-free cleansing.  Some battery-operated bidets even heat up the water you load into its tank, allowing you to spray a warm stream of cleansing onto your tush, a godsend for those cold mountain mornings!
Why suffer through the same travails as other outdoorsmen who'd much rather waste half their storage space stocking toilet paper or risk wiping their rears with irritating leaves and shrubs?  Do yourself a favor and get a portable bidet – every adventurer deserves one.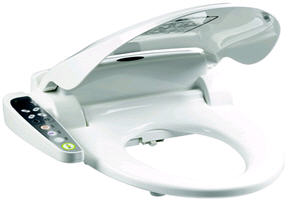 That's the question I was asked by a neighbor who was considering getting one.   I didn't know either.  I have found bidets more sanitary and hygienic than spreading my soil with toilet paper but necessity was never an issue I really considered.
I asked a doctor and according to him, it medically isn't.  His argument made sense too.  When it comes to cleaning the posterior and genital areas, toilet paper can do the trick when done right.  If washing was ever a better option than wiping, then showering on the area should do the same thing.
He did note that it didn't mean bidets weren't helpful, though.  For instance, bidets can assist cleaning for those with hemmorhoids and post-birth trauma in ways no other bathroom implement can.  The same goes for seniors who will otherwise have a hard time cleaning their privates any other way.
"If bidets had a single source of appeal, it would be the comfort it lends to cleaning," he added.  After all, it is quite the hassle to do your business on the toilet then have to get up to wash in the shower.  With bidets, you do it all in one place.  If you have a unit with a warm air drier installed, you can even do your drying right on the same spot too.
So do I think bidets are necessary?   For me, it is.  I've been spoiled by its comforts and can't imagine using the bathroom any other way.  Once you try one, I'm almost certain you're going to feel the same way.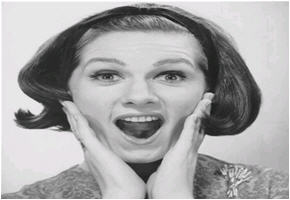 Something funny happens the first time a few guests use the bathroom in our home and fire off the attachment bidet we have installed: they scream.  Yep, they scream almost as loud as I imagine they would when a cockroach or a mouse suddenly passes over their feet while they sit on the toilet.
I guess it's to be expected.  Folks unacquainted with the gushing stream of water from bidets will likely find the sensation unusual.  How did you feel about your first time with a bidet?
One of our more colorful guests described it like getting a cold enema – she said she had her mouth open in a muffled scream the whole time.  That was back when we didn't have a hot water bidet and used a $50 toilet seat attachment that dispensed water directly from the pipe.  While that rig definitely wasn't bad, it didn't do us any favors during winter when the water was much colder than usual and felt like a popsicle passing through your backside.
We got our high-tech bidet after that, with warm seats, hot water and built-in dryer.  While considerably more expensive, it's been worth every penny.  The warm air dryer, for one, allowed us to totally get rid of toilet paper in the bathroom, which we used to have to dry off after washing with the bidet.  The warm water option also allowed guests to be a little less frenzied the first time they turned a bidet on.  Cold water just has a way of taking people by surprise down there, which might not be the most pleasant introductory experience.
Finally, we've learned to caution guests right before they visit the toilet, "Whatever happens, don't scream, it's just a bidet."  Of course, that never stopped them from shrieking anyway.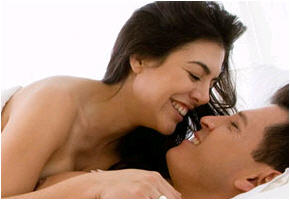 Wouldn't you rather have sex knowing you're completely clean down there?
Personal hygiene plays a large role when spending those intimate moments with your partner.  Suffice to say, it's a major turn-off when any part of that area retains any leftover dirt or an unappealing scent.  Even worse, not having thoroughly cleaned those parts can put you at risk of developing infections and irritations.
Bidets And STD
While several people have tried looking for a link, there's no determinable correlation between bidet use and a decrease in STD risk.  Since bidets, for the most part, only wash off the surface areas, it doesn't really foster much of a difference for elements contracted during penetration.
Bidets And Bacteria
Bacteria, such as E-Coli from fecal matter and other ones that may be introduced during sex, can be present in the skin surface both in the the posterior, genital and surrounding areas.  Washing those parts thoroughly with a bidet can help ensure they are completely rinsed off the skin.  Left to thrive, these bacteria can unknowingly pushed into the urine tube, causing infection.
Easy And Effective
As a long-time bidet user, I can attest to its effectiveness as a washing implement for all parts of the crotch area, including the tush, genitals and all other surfaces in between.  Easy to use, it's one of the simplest ways to ensure that you're clean and rinsed down there both before and after intercourse.