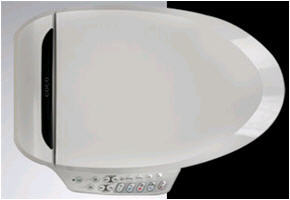 If you haven't bought a bidet before, it's understandable to find yourself a little unsure about your purchase.  Toilet seat bidets, after all, are still in the process of gaining popular use in the US and many still aren't familiar with how they work.
First things first, though.  If you're buying a toilet seat bidet, you have to take note of two important things: your existing toilet and your budget.  Since it will be an add-on accessory to your bathroom fixture, you will have to make sure any bidet you buy will fit snugly as a replacement for your toilet seat.  Four variations of toilets (either one-piece or two-piece elongated and one-piece or two-piece round) are usually found in homes and you'll have to arm yourself with that information before shopping for your bidet.
As for establishing a price, there's a wide range of options in toilet seat bidets.  The cheapest and simplest units can run as low as $40, while complete sets with a barrage of features installed can retail for as high as the low four-figures.
While cheap bidets are available, we highly recommend investing in a moderately priced unit ($250 to $500) from trusted brands like Toto, Coco Bidet, Bio Bidet, and Brondell.  You can expect bidets to be widely used inside the home (especially if you're planning to eliminate toilet paper in its presence), so a moderate investment should be a smart choice in exchange for a higher quality of build.
As for features, expect your costs to add up with each extra function your bidet facilitates.  If you have the budget for the extra expense, they should be worth every penny, though.  Some features I personally consider necessities for new bidet owners include:
adjustable water pressure (helps cleansing a lot)
adjustable water temperature (for hard-to-remove dirt)
warm air dryer (for drying your wet bum)
Other features that are not real necessities but you may find of value include:
heated seats
remote controls
seat sensors
hydraulic lids
built-in deodorizer
Hopefully, that's enough to get you started on your road to buying your first toilet seat bidet.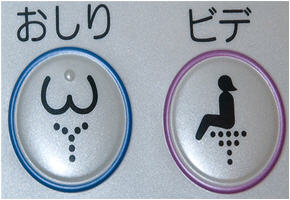 Toilet seat bidets used to be such a Japanese oddity – just another one of those nifty things them quirky Nippons seem to have an unlimited supply of.  Ask any Westerner who has visited Japan about their trip and tales of high-tech electronic bidets will be among the stories you will hear about.   Like Anime and sexy character cosplay, however, they've now made their way out of Japanese shores and into the world at large.
The First Toilet Seat Bidets
The first high-tech toilet to make it big in Japan was the Washlet G Series from Toto.  Because of the product name of the original, further bidets that offered a similar functionality became known as washlets, as well.  Originally released in 1980, it created a new industry that has grown in ways no one would have imagined at the time.
Recent surveys indicate that over half of Japanese homes have one of these high-tech washlets installed.  It will probably take a while before the rest of the world catches up, but the number of folks adopting the new technology is ever-growing.
They're Everywhere
Nowadays, you can buy Japanese-style bidets, often referred to as washlets, in many places in the US and around the world.  They're also readily available online, in various makes, models and sizes.
Admittedly, there's still a certain amount of stigma, a hesitation among people when it comes to using a bidet.  With wider use and positive reviews from folks who have personally experienced its benefits, however, that's beginning to end.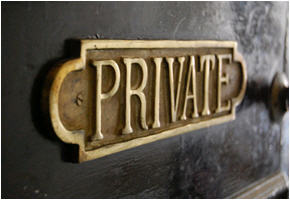 For the men who appreciate the comforts of a quiet bathroom, there's few things better than a private one.  Sitting in your comfy toilet seat, you can pull out your latest issue of Car and Driver and spend as much time perusing its pages, with no one knocking at the door rushing to get you out.
Of course, if you're really bent on enjoying your private escape, how about installing a premium bidet to really amp up the luxury?  Imagine the experience: heated seats, warm water, remote-controlled seat covers, warm air and all sorts of amenities that you can choose from the higher you go up the price range.
My personal bathroom getaway consists of 45 minutes every morning in the seat of our private toilet, with its own lock and key.   Our Japanese bidet packs adjustable seat temperatures, so I crank it up high and turn on the massaging feature (yes, our bidet seat vibrates) before plopping my ass down.  I pull out a copy of either a sailing or an outdoor magazine, fire up a cigar and consume them till I'm primed and ready for another busy day ahead.
The wife thinks I'm insane.  I argue that insanity is having to live in your own home without a luxurious retreat.  I have mine.  Do you have yours?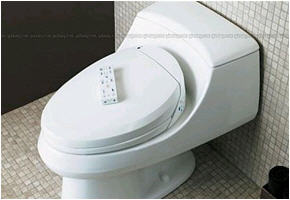 1. Follow proper installation instructions
When installing a toilet seat bidet on your own, make sure to follow instructions to the letter.  Not doing so can result in a few problems, including leaks on pipe joints (when they're not fitted correctly) and unsanitary placement (the nozzle should be situated such that water spraying on your rear doesn't return back to it – ewwww).
2. Start weak and let the pressure build
When you're using a bidet, it's best to not turn the water on at full pressure right when you start cleaning.  A sudden hard gush of water can feel like an unexpected shock, enough to throw you into a temporary state of mental agitation and, perhaps, and embarrassing scream.  Instead, it's always best to start soft, letting the water bathe your posterior gently before turning it up to facilitate a more through dirt removal.
3. If you're in hot weather, use the cold water
Warm water on a bidet doesn't clean better than cold water.  For the most part, warm water is intended to make the bidet more comfortable, the same way that a warm shower allows you to bathe without chilling.  Warm water, as you may expect, uses electricity and using it indiscriminately can prove a wasteful resource consumption over the long run.
4. Learn the dance
We've told you about the toilet bidet dance before.  Learn it, use it and live it.
5. Use it for it's intended purpose
The bidet is not a toy.  No matter how fascinating it may be (especially to first-time users), avoid playing with it.  Use it for cleaning your posterior and genital areas, and steer clear of most any creative ideas.  That will ensure your bidet lasts longer and stays free from damage from misuse.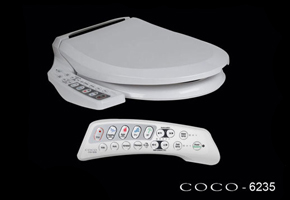 Toilet seat bidets are a relatively new invention which allows you to receive all of the benefits of a bidet with any toilet that your house currently has.  High-end toilet seat bidets offer all of the luxurious and modern technological benefits of shower toilets at a much lower price and without complicated installations. Read more