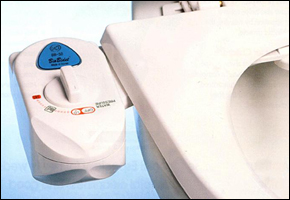 The Bio Bidet Simplet BB-50 is unlike its more expensive and complicated brothers – it doesn't require electricity or a battery! Read more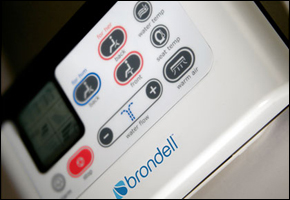 The Brondell Swash 800 is the most feature-packed (and expensive) toilet seat bidet from Brondell, one of the world's leaders in bidet technology. Similar to the Brondell Swash 700, the 800 adds an auto-sensing night light and a warm air dryer for further comfort. Read more
The Bio Bidet BB-i3000 fits all toilets, regular or elongated and features the patended Vortex water stream. The Vortex water stream sends a stream of water which rotates in a helix motion to alleviate constipation and act as a safe and natural alternative to laxatives. Read more
Bidet Etiquette for the Uninitiated
If you've ever travelled overseas you've probably come across a bidet at least once.  You might've found yourself staring at the controls, wondering how in the world you're supposed to use such a device.  Fear not!  The bidet is an amazingly effective and easy to use device and these bidet etiquette tips will help you to avoid such mistakes as pooping in the bidet. Read more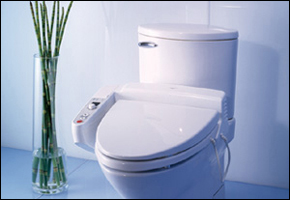 The Toto C100 Washlet Bidet is the most affordable toilet seat bidet offered by Toto. Founded in 1917, Toto is the world's leading plumbing manufacturer and is the number one brand of bidets in Japan. Read more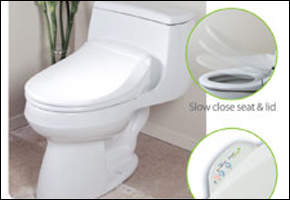 The Brondell Swash 250 is a great way to conserve on toilet paper. According to Brondell, using a Swash 250 bidet saves 75% on toilet paper and is a great way to cut costs and help save the planet at the same time. The Brondell Swash 250 bidet has the following features: Read more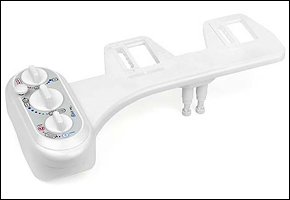 The Bio Bidet BB-250 doesn't require any electricity or a battery, making it a very eco-friendly toilet seat bidet. It has user-controls for temperature as well as water pressure. Dual nozzles give you the hygienic qualities that you need with a separate nozzle for feminine cleansing. Read more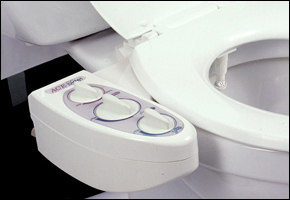 The Ace HS 3000 is a bidet that can be easily installed on any existing toilet. It includes all of the tools that you'll need along with a detailed manual to ensure that anyone can easily install this toilet seat bidet.
If you're looking for all of the hygienic benefits of more expensive bidets without the cost, the Ace HS 3000 bidet might be the perfect solution. Read more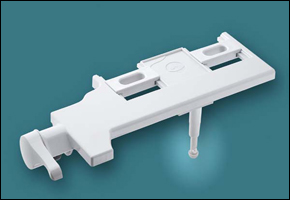 The Sanicare 900 bidet is one of the most affordable ways to try out a toilet seat bidet. It's made by Sanicare, one of the largest bidet stores on the Internet and has the most basic features of a bidet at a price that can't be beat. Read more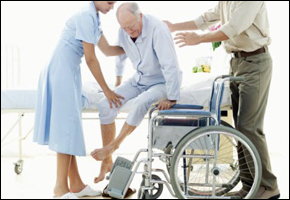 The elderly and the handicapped are two growing groups of bidet users.  Due to physical limitations, using a toilet can be difficult or impossible for some people, which makes the bidet an ideal candidate for them.
For people who have difficulty moving or pain while doing so, a bidet can provide much relief over a standard toilet.  By simply sitting down, doing their business, and then standing up, one can eliminate all of the extra exertion and pain of wiping.  This can be extremely difficult for those with arthritis, muscular dystrophy or multiple sclerosis. Read more