Bio Bidet BB-600 Ultimate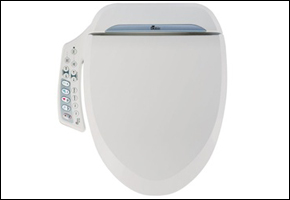 The Bio Bidet BB-600 continues the long line of quality, affordable bidets from Bio Bidet. The BB-600 features both front and back cleaning and is constructed of anti-microbial materials.
While the Bio Bidet BB-600 lacks some of the amenities of more expensive washlets, it has everything that you'll need in a bidet, including a heated seat, adjustable temperature, water pressure and position, as well as warm air dry, a built-in filter and a hydraulic cover and seat!
As with all Bio Bidet products, the BB-600 is extremely easy to install and can be installed by nearly anyone. If you're looking for the perfect combination of functionality and affordability, the Bio Bidet BB-600 is the perfect fit.

BB-600 MSRP: $679