Italia Hand Bidets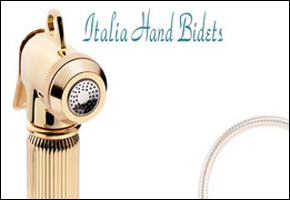 Imported from Italy, the Italia Hand Bidet is a great way to enjoy the benefits of a bidet without electricity and without spending hundreds of dollars (or more!). These Italia Hand Bidets are offered in a wide variety of styles and colors, giving you the ability to find a match for whatever look your bathroom has.
All of the Italia Hand Bidets have the following features:
A high pressure chrome metal spiral hose – This flexible hose is designed to withstand over four times the water pressure of a typical home.
Metal T adapter valve – This high quality fitting has a screen filter which isn't found on cheaper hand bidets offered by competitors. It can be removed easily to clean and it prevents your bidet's nozzle from getting clogged up and leaking. Also includes a backflow valve to prevent contamination from entering your water supply.
Brass or Chrome on/off valve – The Italia Hand Bidet on/off valves feature ceramic seals.
Hand bidet bracket – This high quality mounting bracket allows you to mount your handheld bidet wherever is most convenient next to your toilet.
Inline ceramic core control valve – Normally a $15 value, Italia Hand Bidets come with an inline ceramic core control valve which allows you to easily regulate the flow of water to your hand bidet.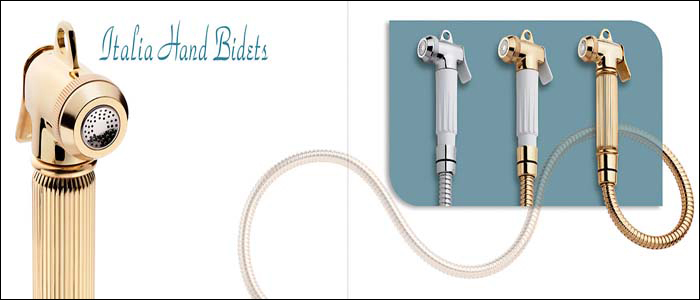 Italia Hand Bidet MSRP: $189.95