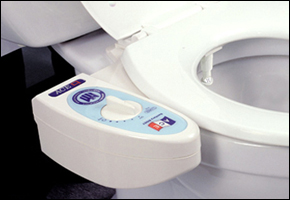 The Ace HS 1000 is a bidet that can be easily installed on any existing toilet. It includes all of the tools that you'll need along with a detailed manual to ensure that anyone can easily install this toilet seat bidet.
If you're looking for all of the hygienic benefits of more expensive bidets without the cost, the Ace HS 1000 bidet might be the perfect solution. Read more
The Coway Bidet BA13 is one of our favorite toilet seat bidets, here at ReviewBidets.com. We loved it so much that we made it our first "Editor's Review".
The Coway BA13 Premium Digital Bidet has self sterilizing twin spray nozzles, an automatic deodorizer, warm air dryer, multiple stream settings and everything else you could want in a bidet. Read more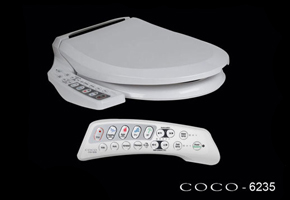 The Coco 6235R bidet is the budget version of their 6035R bidet. It has most of the same features at a price that's over a hundred dollars less. The only major difference between the 6035R and the 6235R is that this version doesn't have a wireless remote, which may or may not be important to you. Read more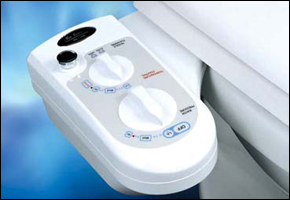 The Bio Bidet BB-200 toilet seat bidet doesn't use any electricity or a battery, meaning it can not only save you on toilet paper use and cost, but is also much cheaper and environmentally friendly than most bidets! Read more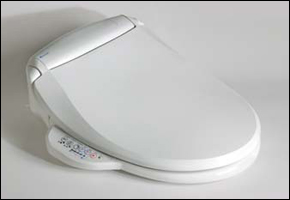 The Brondell Swash 450 has a wide variety of premium bidet features at a price that won't break the bank. It has an instant heater which ensures you'll never run out of warm water when doing the deed. The Swash 450 also has side-mounted bidet controls for easy access and features a large seat for maximum comfort. Read more