Coco Bidet – 6235R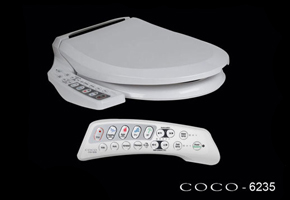 The Coco 6235R bidet is the budget version of their 6035R bidet. It has most of the same features at a price that's over a hundred dollars less. The only major difference between the 6035R and the 6235R is that this version doesn't have a wireless remote, which may or may not be important to you. The Coco 6235R bidet has the following features:
Automatic deodorizer to reduce bathroom odors
A warm air dryer
Heated seat
Anti-bacterial seat and nozzles
Soft closing, hydraulic seat and lid
Occupied seat sensor to prevent bidet from spraying if someone isn't on it
Self cleaning nozzles
Splash guard
Easy installation
Economy mode to save on electricity and water bills
Oscillating cleansing nozzles
Aerated cleansing function
Adjustable water pressure, temperature and positioning
Two separate nozzles to prevent cross-contamination
IIP function (Intensive Impulse Pulsation)
If you have no need for the wireless remote of Coco's more expensive bidet, the 6235R is a great choice. You can save over a hundred dollars and receive all of the same benefits of their deluxe model.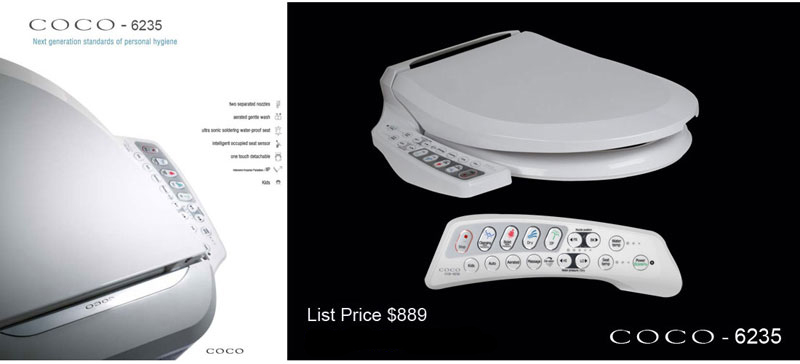 Coco 6235R MSRP: $1890