Benefits of a Bidet – Pregnant Women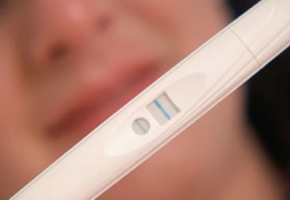 During pregnancy, women experience several different factors which can lead to a decrease in their ability to feel fresh and clean.  The changes in hormones can often cause changes in the chemistry of their vagina, leading to embarrassing odors and difficulty in keeping the area clean.  Bidets are an easy way to ensure that a woman's pregnancy doesn't mean that she has to compromise her hygiene and confidence.
Using a bidet can also help prevent infections which would require antibiotics which could be dangerous or detrimental towards her unborn baby.  Bidets are much less irritating than toilet paper or any feminine hygiene product, meaning less chance of infection in sensitive areas.
In the latter stages of pregnancy, a woman's mobility might be greatly decreased.  This is another way that bidets are great for pregnant women, as it requires much less effort to use a bidet than it does to wipe with toilet paper.  The less strain and effort a mother has to put out, the better it is for the baby.
Once the mother has returned from the hospital after giving birth, there might be a risk of infection due to incisions or vagina tearing.  These infected areas need to be washed out and taken care of hygienically, which can be accomplished easily with a bidet.
As you can see, bidets can be a pleasant way for a pregnant woman to stay fresh and clean without the increased risk of infection that other feminine hygiene products can provide.
With all of the worries and complications that pregnancy can have, it's nice to have a way to decrease the chances of infection and remain clean all at the same time with a bidet.