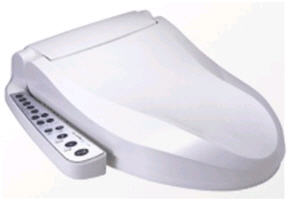 1. You've run out of toilet paper for the second time this month
When are you gonna learn?  With a bidet installed, you can say goodbye to running out of toilet paper and having to clean yourself up in the shower, getting bits and pieces of your dirty excrement all over the tiles.  Toilet paper gets used up.  A bidet, on the other hand, will always be there when you need it.
2. Reaching out behind you is just a tad too hard
If you hurt your arm and can't move it, reaching out to wipe your ass down probably isn't an available option.  What are you going to do, ask someone else to clean your dirty bum for you?
3. Your bum's a little too sensitive
Does toilet paper hurt to use?  It probably does if you've got hemorrhoids or have extra sensitive skin on your posterior.  Of course, you can always buy softer, virgin-grade toilet paper but even that may prove a little abrasive.  A bidet solves all that, washing your butt with a gentle gush of cleansing water that neither hurts nor irritates.
4. You discover that your ass stinks
Is it that hard to realize that your ass probably stinks when all you do is wipe it down every time you use the bathroom?  Why live with a stinking posterior when you can remove all that smell by washing with a bidet?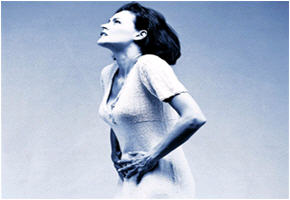 Bladder infections can feel like a literal slice of hell.   Often referred to as cystitis or urinary tract infection (UTI), they can affect both men and women, if they don't observe proper hygiene in their private regions.
E-Coli is a form of bacteria that lives in the feces.  When they remain in your skin and you engage in sex, they can easily be driven up to the urinary tube (even spreading to the bladder and kidneys), causing a painful infection.

An Ounce Of Prevention
Removing E-Coli from your person is one of the biggest reasons to start using a bidet, in place of regular toilet paper.  When you wipe with a toilet paper, remnants of the dirt can easily remain in your posterior, which allows the bacteria to thrive.  Additionally, toilet paper can easily damage, allowing some of the fecal matter to spread, potentially making its way into your hands and fingers.
Washing your soiled ass with a bidet, on the other hand, is guaranteed to remove all feces in the area.   The strong gush of warm water from the nozzle should effectively dispose of all dirt and bacteria that attach to skin and hair in your bottom, effectively cleaning you up.
Many doctors recommend a thorough shower before and after sex, to ensure cleanliness in your private areas.  A bidet should easily facilitate that, without having to go all-in to have a full bath.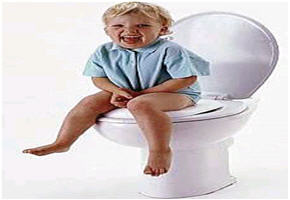 When potty training your child, it would be a good idea to introduce them to using a bidet as well.  After all, what better way to raise them avoiding toilet papers entirely than to get them used to washing themselves with a cleansing gush of water?
Easy To Learn
Since a bidet facilitates very easy cleaning, it won't be all that hard to learn.  In fact, the convenience of a bidet will probably make the whole process easy.  There's no toilet paper to wipe with and no difficult areas to reach into.  Just teach them what buttons to press to get clean and it's done.
The Bidet Is Not A Toy
That's a lesson that you'll probably need to repeat a dozen or so times.  Kids are naturally playful and curious, so a contraption with buttons and dials is automatically a source of amusement.  Once they discover the gushing water that spouts, seats that heat up and air that magically blows, it's not too far-fetched to imagine the bidet-fitted toilet bowl as a setting for the next superhero battle.  Needless to say, it's doesn't seem all that palatable to have your kid turning the toilet into a playground for an extended amount of time.
Teaching Hygiene
When you teach your children about a bidet, make sure to point out that it's a lesson about hygiene.  Bidets are great pieces of technology that allows you to stay fresh, smell good and avoid bacterial infections that can result out of improper cleaning.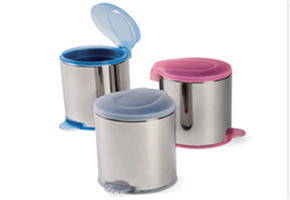 Face it or not, cleaning up with toilet paper is just plain messy.
With nothing but a sheet of paper between you and all that dirt, you reach out for your soiled rear.    Sometimes, you  end up spreading them accidentally, even getting some on your hand and fingers.  Yet, you forge on, getting another sheet and wiping down again.
After two years with a bidet, I could never believe I used to clean up that way.  It's so unsanitary when I look back at it, that I sometimes cringe.
Even worse is all that toilet paper.  Do you throw them in with the excrement in the bowl or do you drop them in your bathroom trash bin?  We used to avoid dumping toilet paper right in the bowl so we'd put them on the trash.  While we didn't notice it back then (you get used to it), I can just imagine now how our bathroom used to smell like back then.  Blech!
Now the we use a bidet, we don't have to bother with any of that. We just sit in the bowl, push a button when we're done and get cleaned with a gush of water.  There's no need to even get my hands near that filth – I just let the device do all the cleaning necessary.
When you finally do awaken to the fact that toilet paper use in the bathroom is just an unnecessary mess, try a bidet.  It's the most hygienic way to clean up after you're eased those toilet urges.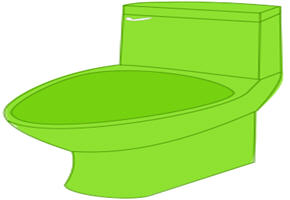 Concerned about the environment?  If you are, updating your bathroom with amenities that help in conservation efforts should be among your chief priorities when working to bring more sustainability into your home.
What things can you do to reduce your bathroom's carbon footprint?
Install a bidet. If toilet paper and its excesses repulse you, there is no better replacement for it than a bidet.  Not only does it get rid of toilet paper's wasteful manufacturing process,  it cleans and washes dirt off much better too.  You'll not only spare a ton of trees from being cut down and turned into pulp, using a bidet prevents the use of tons of waters and chemicals to produce those sheets of posterior wipes.
Shower Timer. A shower timer is a good tool to keep tabs on your water usage.  Most people don't even have any idea about how much clean water they're flushing down the drain when they spend extended time under the shower.  With a shower timer, you can languor just enough to clean up and be immediately alerted when your shower time is reaching far beyond your cleaning needs.
Water-Saving Shower Heads. There are many new shower heads that help save water.  Instead of letting the stream of liquid out in the traditional way, it concentrates the gush so that less water needs to be sprayed out of the nozzle while offering the same refreshing wash.
Low-Consumption Lighting. Unless you're shaving or putting on make-up in front of the bathroom mirror, there's really no need to use high levels of illumination while you're there.  In fact, you can use a relatively dim low-consumption light in the bathroom while accomplishing most needs to save bundles on electricity.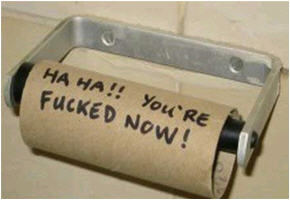 Ever ran out of toilet paper in the middle of the night right after you performed the deed on your toilet?  That must have given you quite the fits.  How are you going to clean your bum?  Will you be willing to go commando and drive down to the convenience store with soil on your  ass?
As a bidet user, knowing full well that the experience won't ever happen to me is actually very comforting.
With a bidet in tow, cleaning up after dumping your excrement is as simple as pushing a single button.   It's there ready to clean you off at all times of the day, from the first crack of morning to the quiet of the night.   There's no running out of toilet paper and no driving down the 7-11 with a dirty posterior – just pure bathroom convenience whenever you need it.
That usefulness alone should encourage everyone to get a bidet.  Forget the fact that it's one of the most useful bathroom amenities ever created, installing a bidet will help you break your dependence on that old-fashioned wiping implement.  Even if you feel unprepared to give up the toilet paper now, a bidet  should give your bathroom more options.
Can you imagine having guests spending the night when the toilet paper runs out?  Just think about how humiliating the event will be for them.  Would you really want to put your visitors through that kind of turmoil?
Get a bidet now – it will help you in more ways than you could have dreamed possible.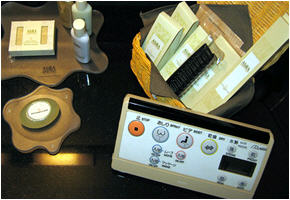 Eleven years ago, I would see people carrying cell phones and all I can imagine was how unnecessary it looked like.  Why would I want people to be able to call me anytime they want?  That sounded ridiculous, to say the least.  Around Christmas of the same year, my brother gave me a cell phone as a gift.  I don't think I've spent 24 hours without using a cell phone since.
Throughout life, we come across things we don't think we need until we actually use them.  Once we do, they quickly entrench themselves as indispensable in our daily lives.
Think about the things you find difficult to live without now, such as the internet, Tivo or Facebook, all of which you probably never thought you needed at one point in time.  The bidet has been the same way for me.  When I first saw one in my hotel room during a trip to Asia, I couldn't even make out what it does.  Now, I can't imagine using the bathroom without washing myself with one.
Honestly, I never even thought it was necessary to wash the posterior every time we used the toilet.  Like most Americans, I was a toilet paper guy.  I wiped the soil off my rear using several sheets of toilet paper, dumped them in with the bowl and flushed about my merry way.
Once I sat on that toilet seat bidet in that hotel room, though, it was as though my whole programming of how to use the bathroom crumbled before my eyes.  Those heated seats had me hooked before I even let out a fart.  When I pressed the button to spray the water, the warm aerated gush put a smile on my face.
I never knew I needed a bidet.  Now, I can't live without one.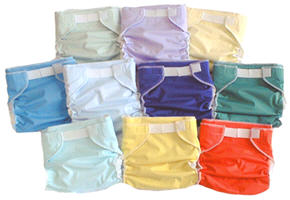 Dirty nappies has long been the bane of moms who used recyclable diapers, which is one of the major reasons why disposable units have become so popular in recent time.  With the increased focus on more sustainable lifestyles, though, cloth diapers have renewed their place among many parents' arsenal of baby products.
With the growing use of bidets, it only makes sense for homeowners to find more and more uses for it.  One very practical application of the pressurized contraption has been as a diaper sprayer, allowing moms to use it for hosing the soil off their babies' cloth nappies before washing them.
The home bidet has been the easiest and most sanitary bathroom implement to use for cleaning dirty diapers.  Just hold the soiled fabric over the toilet bowl and let the dirt wash off into the sewers, never to bother you again.
Hand-Held Bidets
Hand-held bidets are the easiest to use for washing those nappies.  Take the bidet on one hand while clutching at the diaper with the other and hose it down to your heart's content. The solution has proven so good, in fact, that some wily marketers are now selling portable bidets as rebadged "diaper sprayers."  It's still the exact same thing, just sold with a different use in mind.
Traditional & Toilet Seat Bidets
Fixed bidets, like the traditional and toilet seat variety can also be used as nappy sprayers, of course.  In a similar way, take the diaper on one hand right over the bowl with your other hand on the controls.  Be careful with spraying, though.  You want to make sure the nozzle is aimed right at the nappy, lest get yourself sprayed on with an aerated gush of water!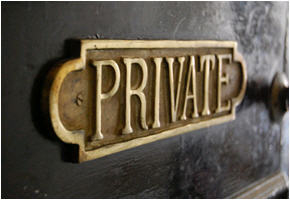 For the men who appreciate the comforts of a quiet bathroom, there's few things better than a private one.  Sitting in your comfy toilet seat, you can pull out your latest issue of Car and Driver and spend as much time perusing its pages, with no one knocking at the door rushing to get you out.
Of course, if you're really bent on enjoying your private escape, how about installing a premium bidet to really amp up the luxury?  Imagine the experience: heated seats, warm water, remote-controlled seat covers, warm air and all sorts of amenities that you can choose from the higher you go up the price range.
My personal bathroom getaway consists of 45 minutes every morning in the seat of our private toilet, with its own lock and key.   Our Japanese bidet packs adjustable seat temperatures, so I crank it up high and turn on the massaging feature (yes, our bidet seat vibrates) before plopping my ass down.  I pull out a copy of either a sailing or an outdoor magazine, fire up a cigar and consume them till I'm primed and ready for another busy day ahead.
The wife thinks I'm insane.  I argue that insanity is having to live in your own home without a luxurious retreat.  I have mine.  Do you have yours?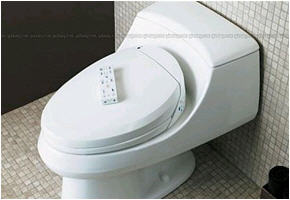 1. Follow proper installation instructions
When installing a toilet seat bidet on your own, make sure to follow instructions to the letter.  Not doing so can result in a few problems, including leaks on pipe joints (when they're not fitted correctly) and unsanitary placement (the nozzle should be situated such that water spraying on your rear doesn't return back to it – ewwww).
2. Start weak and let the pressure build
When you're using a bidet, it's best to not turn the water on at full pressure right when you start cleaning.  A sudden hard gush of water can feel like an unexpected shock, enough to throw you into a temporary state of mental agitation and, perhaps, and embarrassing scream.  Instead, it's always best to start soft, letting the water bathe your posterior gently before turning it up to facilitate a more through dirt removal.
3. If you're in hot weather, use the cold water
Warm water on a bidet doesn't clean better than cold water.  For the most part, warm water is intended to make the bidet more comfortable, the same way that a warm shower allows you to bathe without chilling.  Warm water, as you may expect, uses electricity and using it indiscriminately can prove a wasteful resource consumption over the long run.
4. Learn the dance
We've told you about the toilet bidet dance before.  Learn it, use it and live it.
5. Use it for it's intended purpose
The bidet is not a toy.  No matter how fascinating it may be (especially to first-time users), avoid playing with it.  Use it for cleaning your posterior and genital areas, and steer clear of most any creative ideas.  That will ensure your bidet lasts longer and stays free from damage from misuse.